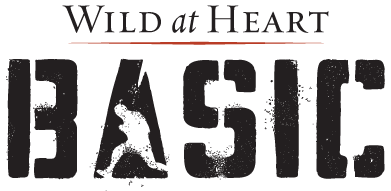 Written on every man's heart is a yearning for adventure, battle, and a beauty.
Sept. 28 – Oct. 1, 2023
Cleveland, GA
If this date doesn't work for you…
What is BASIC?
Wild at Heart BASIC is Wild at Heart Boot Camp led by John Eldredge and his team through video session in your local area. Life Impact Ministries is pleased to bring this event to north Georgia.
"I have been racking my brain, and I cannot think of another message that had a more profound impact on my faith. I am renewed as a man, a husband, a father, and a friend. I will be back with other men from my life that need to hear this message."
Why do I need BASIC?
A man needs a deeper understanding of why these longings govern him—and why God made him just like that. And he needs a deeper understanding of why women long to be fought for, to be swept up into adventure, and to be the beauty.
What if? What if those deep desires in our hearts are telling us the truth, revealing to us the lives we were meant to live? God gave us eyes so that we might see; he gave us ears that we might hear; he gave us wills that we might choose; and he gave us hearts that we might live. The way we handle the heart is everything. A man must know he is powerful; he must know he has what it takes.
This is not a retreat about the "seven things a man ought to do to be a nicer guy." It is a four-day quest into the recovery of a man's masculine soul, the release of a man's heart—his passions and his true nature—all given him by God. It's an invitation to rush the fields at Bannockburn, to go West, to leap from the falls and save the beauty. For if a man is going to know who he truly is as a man, if he is going to find a life worth living, love a woman deeply, and not pass on his confusion to his children, he simply must get his heart back.
Join us at a beautiful, renovated retreat center in the mountains of north Georgia. You will spend the weekend re-connecting with your heart alongside like-minded men. No matter where you are in your spiritual journey—even if you are doubting or struggling in your faith—you will find an environment free from guilt, shame, and manipulation. There will also be space for downtime, to enjoy nature, and to connect with others around the campfire. Lodging will be hotel-style accommodations.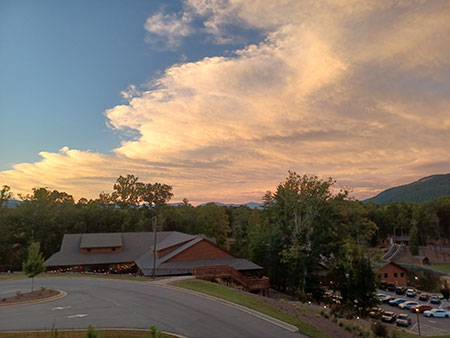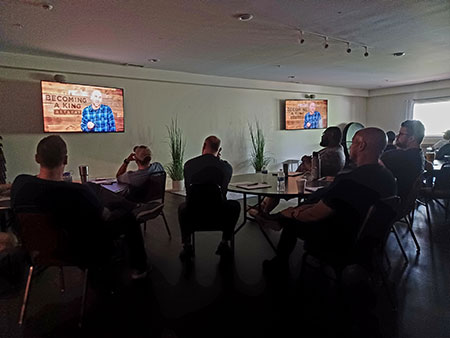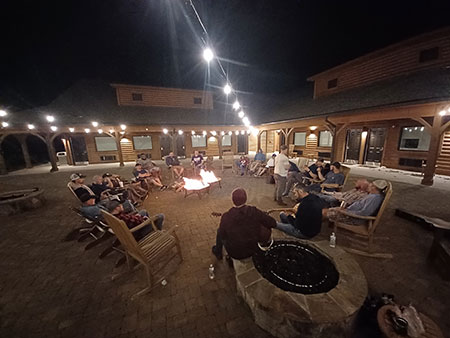 Important Details
Total Cost:
$285 (includes lodging and meals)
Event Begins: 6:00pm on Thursday, September 28, 2023
Event Concludes: 12:00 noon on Sunday, October 1, 2023
Location:
Woodlands Camp
1242 Old Blue Creek Road
Cleveland, GA 30528
Nearby Airports: Atlanta and Chattanooga, TN
This event is designed for men ages 18 and older. College students welcomed.
If you have a physical disability that limits your mobility, please contact us so we can make special arrangements for you.
Register now with a $100 deposit.
Final payment due by September 21, 2023.
Questions?
Send us a message.
If this date doesn't work for you…