Men need to be better. Better husbands, better fathers, better leaders. Most of us are aware of this, but we aren't so sure how to actually go about it, and religion has left us feeling beaten down, condemned, and bored.
Surely there is more to the life that Jesus promised, isn't there?
Life Impact is a strategic ministry that equips men to become better husbands, fathers, and leaders. We employ a Christ-centered but non-religious approach that connects more with the "heart" than with the "head" alone. This leads to permanent life transformation over temporary behavior modification. We are committed to helping men live free so they can lead well.
We do this by hosting events and sharing resources from our partners. We do not provide quick fixes or easy answers, but an invitation to a journey that will not only bring about restoration to your own heart, but the hearts of those you love and lead.
Our mission is to "Impact lives by equipping others to be intentional, Christ-like leaders in every dimension of life."  
Phil Gable is a beloved son of the Most High God, a man under authority, a husband for over a decade to his bride, Whitney, and father to their three daughters in the suburbs of Atlanta. After an encounter with Jesus at a Wild At Heart Basic in March 2021, he surrendered to being led into a decade of excavation, allowing God to rebuild his reality. Standing on the shoulders of older, wiser men, he has led hundreds of men through multiple Wild At Heart Basic and The Becoming A King Retreat events and hosts Wild At Heart Fires monthly. His story has been shared on the Become Good Soil Podcast, the Leader Farming Podcast, in the And Sons Magazine, and was recently told through baptism at Passion City Church at Trilith where he is a door holder. Phil also serves the men in recovery at A Better Way Ministries on a weekly basis, helping encourage them in their faith. He serves Life Impact with gratitude as the Executive Director, facilitating opportunities for others to experience the same freedom and rest he has come to know in Christ alone.
Zach Thomas serves in a volunteer role as the President and Chairman of the Board of Life Impact, and works as the owner/operator of a Chick-fil-A franchise in Rockmart, GA. He has been with Chick-fil-A for over a decade, and possesses a wealth of first-hand experience when it comes to equipping people for life and leadership. Prior to Chick-fil-A, Zach worked as a college pastor, started several businesses, and served in the U.S. Army as an Airborne Ranger Infantry Officer. He earned the honorary title Eagle Scout of the Nation in 1995, and graduated from the United States Military Academy at West Point in 1999. Zach is a published author, frequent speaker, life coach, and blogger at www.LeaderFarming.com.
Zach is a native of Polk County (Georgia) and is married to his high school sweetheart, Christi. They have seven children, who they homeschool on the family farm where Zach grew up.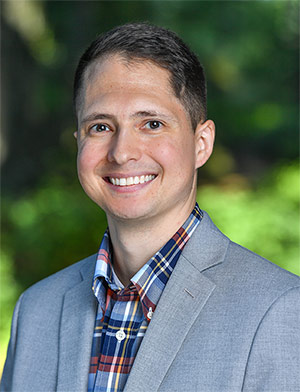 Zach Ayers was born and raised in Marietta, GA. Studying Communication at Kennesaw State University, he became the first in his family to not only attend college, but to graduate. Before graduating, Zach pursued a career in stock car racing, and later decided to pursue a career with Chick-fil-A. After serving in Chick-fil-A's Leadership Development Program for over 2 years, Zach is now a Chick-fil-A Owner/Operator.
Growing up in a single-parent house hold, Zach has a profound desire to change the trajectory of his family's history and to help others do the same.
Zach met his wife Kelli at Chick-fil-A and they have a son, Henry. They currently reside in Wharton, NJ.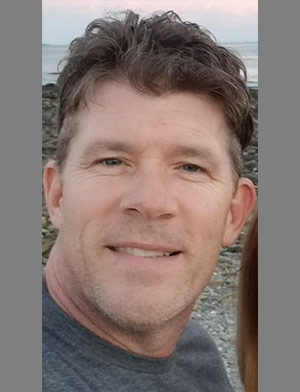 Ben

 Butler
was born and raised in Powder Springs, GA. Being brought up in a Baptist Church, this was the foundation of his Christianity. He started skydiving at the age of 20, becoming an instructor and eventually owning skydiving centers in GA, AL, TN and PA. Ben completed more than 7,000 skydives during this time frame, which influenced him to starting a company selling adventure sports through out the United States. His passion for adventure then led him to Jiu-Jitsu, were he was an instructor for 8 years.
Ben married his high school sweetheart, Tammy and they now have 2 teenage boys. He has been homeschooling them for the last 8 years. They travel all over the U.S. hiking at national parks, wrestling competitions and camps.
Ben read Epic, by John Eldredge over a decade ago. Being deeply moved, this was only the first of a long list of books to come. He attended his first Wild at Heart Boot Camp in 2009.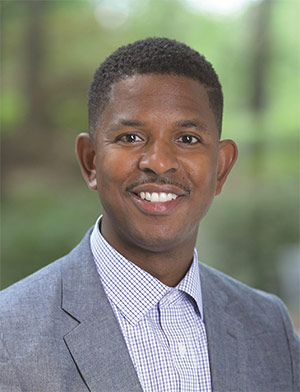 Michael Calloway was born and raised in the inner-city of Cincinnati, OH.  After studying Organizational Development & Leadership at Vanderbilt University, Michael started his career in Atlanta, GA.  Prior to taking his current role as a Leadership Development Executive at Chick-fil-A, Michael served in a number of entrepreneurial capacities in the fields of marketing and business operations. 
Being raised by a single teen mom, Michael sees it as an essential part of his life's purpose to help equip and empower young people to find and pursue their purpose, regardless of the obstacles they have to overcome.
Michael is married to his college sweetheart, Joi, and they have three children-Sierra, Averi and Michael, Jr.  They currently reside in Mableton, GA.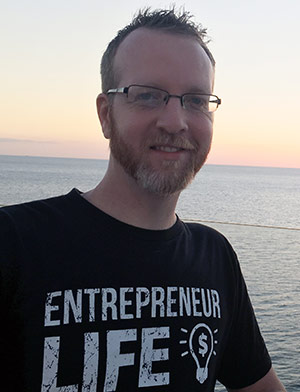 Ben Cope is an entrepreneur, Web Designer, and Internet Marketing Consultant with a background in multimedia, project management, instructional technology and graphic design.  A graduate of Kennesaw State University with a BA in International Affairs, Ben started in his own web development company, Internet Genius Consulting, in 2003.
Currently, Ben is responsible for the development and ongoing site maintenance of dozens of different websites around the world.  His diverse client base includes nonprofit organizations, internet marketing professionals and small business owners.
Ben and his wife, Angel, have been married since 2002 and have two daughters, Emily and Anna. They currently reside in Acworth, Georgia.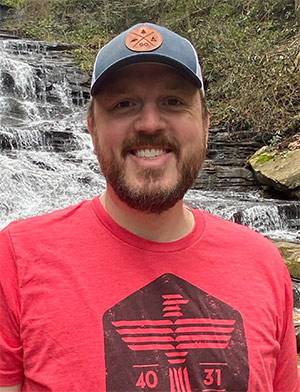 Alan Ness attended Life Impact's first Wild at Heart BASIC retreat in 2018 and was deeply impacted by the message. Since then, he has attended multiple retreats and brought a group of men with him each time. He has become a friend of Life Impact and joined the Board in December of 2019. Through Life Impact and Wild at Heart, Alan has discovered a deep desire to lead other men toward discovering their God-given masculine heart and developing a more genuine relationship with their Heavenly Father. 
Alan works as a lawyer and lives in northeast Georgia with his wife, daughter, and son.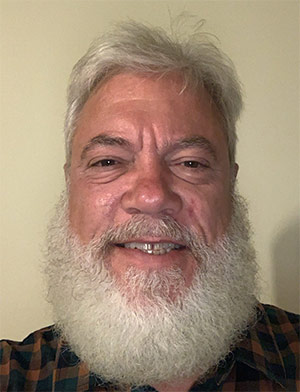 Perry Littlefield was born in Annapolis, Maryland but calls Taylorsville, Georgia home. After graduating high school Perry went to work in the construction industry. Spending many years being self employed as a small business owner has provided many opportunities in different construction trades. This led him to his current business venture of Restaurant Maintenance at Chick-fil-A.
Being raised by a single parent, Perry experienced life through mentors that made an impact on him in a way that drives him to be a mentor to young men he meets. He helps young men have the opportunity that they might not get on their own by showing them the love of Christ and personally mentoring them.
Perry met his soulmate (Melissa) in 1989 and they married in 1994. Today they've been married for 26 years. They have a 16 year old daughter, Jewel. They live in rural Georgia on a small farm and consider themselves blessed beyond measure!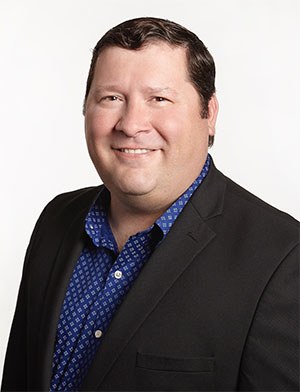 Johnathan Stone was born and raised in Cedartown Georgia to two wonderful parents who were career educators and actively participated in their local church and community.  He attended First Baptist Church before he could walk and he and his three sisters were there when the doors were open. After graduating from Cedartown High School, he attended Floyd Junior College where he received an Associate's degree and went on to the University of Georgia to complete his Bachelor's degree in Marketing. During college he worked for the local Home Depot store and upon completion of his degree he moved to Atlanta to continue his career with Home Depot at their corporate headquarters in merchandising. He left Home Depot 16 years ago to continue his career in the building material industry with HMTX Industries where he is currently Vice President of Operations.
Johnathan says "my greatest decision in life outside of accepting Jesus Christ was asking Brooke to be my wife". He and his wife currently reside in Calhoun, Georgia with their two children, Carson and Kinsley.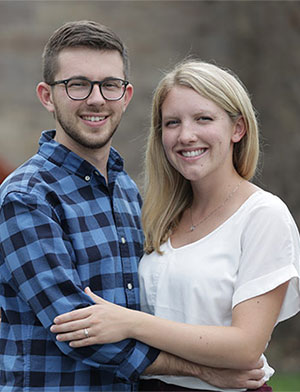 Jared Stump has a heart for both business and ministry, and brings years of experience as an author, speaker, researcher, and book publisher to the table.
Jared is the visionary behind Living from the Heart and Leading from the Heart, which will ultimately serve as content hubs to complement the work of Life Impact. He also produces a weekly short video series on Facebook and Instagram called Jump Start with Jared, designed to help people jump-start their hearts and live fully alive.
A life-long student, Jared was homeschooled from second grade through high school and immediately began serving in ministry instead of pursuing a traditional college degree, as he believes hands-on experience and practical education is vital for success in today's world. Jared has written four books and also helps coach aspiring authors. His work can be found in various places around the Internet, and also at www.JaredStump.com.
Jared is a native of Missouri and grew up in the suburbs of Austin and Dallas, Texas. He is the first person in his family to be raised in a town with a population greater than 1,000 people. Today, Jared lives near Philadelphia, PA with his wife, Allison, who serves in full-time ministry with InterVarsity Christian Fellowship, where she works to plant faith communities on college campuses across her home state of New Jersey.