Men need to be better. Better husbands, better fathers, better leaders. Most of us are aware of this, but we aren't so sure how to actually go about it, and religion has left us feeling beaten down, condemned, and bored.
Surely there is more to the life that Jesus promised, isn't there?
Life Impact is a strategic ministry that equips men to become better husbands, fathers, and leaders. We employ a Christ-centered but non-religious approach that connects more with the "heart" than with the "head" alone. This leads to permanent life transformation over temporary behavior modification. We are committed to helping men live free so they can lead well.
We do this by hosting events, sharing resources from our partners, and offering one-on-one coaching. We do not provide quick fixes or easy answers, but an invitation to a journey that will not only bring about restoration to your own heart, but the hearts of those you love and lead.
Our mission is to "Impact lives by equipping others to be intentional, Christ-like leaders in every dimension of life."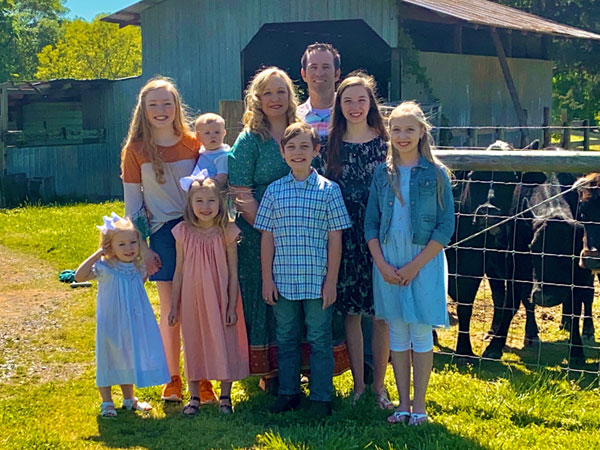 Zach Thomas serves in a volunteer role as the President of Life Impact, and works as the owner/operator of a Chick-fil-A franchise in Rockmart, GA. He has been with Chick-fil-A for over a decade, and possesses a wealth of first-hand experience when it comes to equipping people for life and leadership. Prior to Chick-fil-A, Zach worked as a college pastor, started several businesses, and served in the U.S. Army as an Airborne Ranger Infantry Officer. He earned the honorary title Eagle Scout of the Nation in 1995, and graduated from the United States Military Academy at West Point in 1999. Zach is a published author, frequent speaker, life coach, and blogger at www.LeaderFarming.com.
Zach is a native of Polk County (Georgia) and is married to his high school sweetheart, Christi. They have seven children, who they homeschool on the family farm where Zach grew up.
Jared Stump serves as the Executive Director of Life Impact, in addition to his primary career in digital marketing. He has a heart for both business and ministry, and brings years of experience as an author, speaker, researcher, and book publisher to the table.
Jared is the visionary behind Living from the Heart and Leading from the Heart, which will ultimately serve as content hubs to complement the work of Life Impact. He also produces a weekly short video series on Facebook and Instagram called Jump Start with Jared, designed to help people jump-start their hearts and live fully alive.
A life-long student, Jared was homeschooled from second grade through high school and immediately began serving in ministry instead of pursuing a traditional college degree, as he believes hands-on experience and practical education is vital for success in today's world. Jared has written four books and also helps coach aspiring authors. His work can be found in various places around the Internet, and also at www.JaredStump.com.
Jared is a native of Missouri and grew up in the suburbs of Austin and Dallas, Texas. He is the first person in his family to be raised in a town with a population greater than 1,000 people. Today, Jared lives near Philadelphia, PA with his wife, Allison, who serves in full-time ministry with InterVarsity Christian Fellowship, where she works to plant faith communities on college campuses across her home state of New Jersey.